Fred Kaplan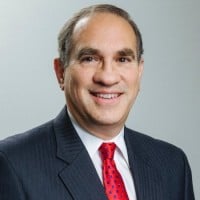 Fred M. Kaplan is a Certified M&A Professional, a coveted designation from the Coles College M&A Academy of Kennesaw State University. In addition, he received his certification as a Certified Business Manager from the Association of Professionals in Business Management.

Fred joined Stony Hill Advisors in 2020 after seven years as a Director with Mazars USA, the US member of an international CPA firm providing accounting, tax, and consulting services. He is a Finance MBA, and former middle-market CFO, representing clients from emerging entrepreneurial companies to mature multi-location businesses.

Fred has advised companies and performed due diligence on M&A and investment transactions in many industries, both as a consultant and a participant in the Keiretsu Forum, an investment community of accredited private equity angel investors.
Fred is a leader in the Food, Beverage, and Hospitality industries, providing sector expertise to clients throughout the food chain - processors, distributors, retailers, breweries, distilleries, and restaurants. Fred is the 4th generation of his family to work in this field and serves in volunteer leadership roles for several industry trade associations: Brewers of PA, PA Restaurant & Lodging Association (PRLA), NJ Food Processors Association (NJFPA), PA Food Merchants Association (PFMA), and Mid-Atlantic Food Trade Organization (MAFTO).

Fred is also highly engaged in the Real Estate and Construction industries, with memberships in Associated Builders and Contractors (ABC) and the General Building Contractors Association (GBCA).
Prior to joining Mazars, Fred operated Kaplan Financial Consulting Group LLC, advising businesses on their appropriate financing structure, and brokering funding from a network of conventional lenders and alternative finance companies.
Fred twice served as President of the Philadelphia Chapter of the Institute of Management Consultants USA (IMCUSA) and is a Past President of the North Penn Chapter of the Institute of Management Accountants (IMA) and of Golden Slipper Camp, a non-profit children's summer camp.

Fred received a B.A. in Economics from Cornell University and an M.B.A. in Finance from Drexel University, where he served two terms on the Alumni Association Board of Governors. He has taught as adjunct undergraduate faculty at Penn State-Abington and graduate faculty at the Keller School of Management of DeVry University. in Business Management.

Outside of work, Fred enjoys spending time with his wife, two adult children and three grandchildren. He loves movies from all decades and collects contemporary art prints. A former varsity soccer player for Cornell University, he serves on the Cornell Men's Soccer Alumni Executive Board and has played in Masters' age tournaments around the US and in Australia.




Fred can be contacted at 215-867-8001 or by email at fred@stonyhilladvisors.com