---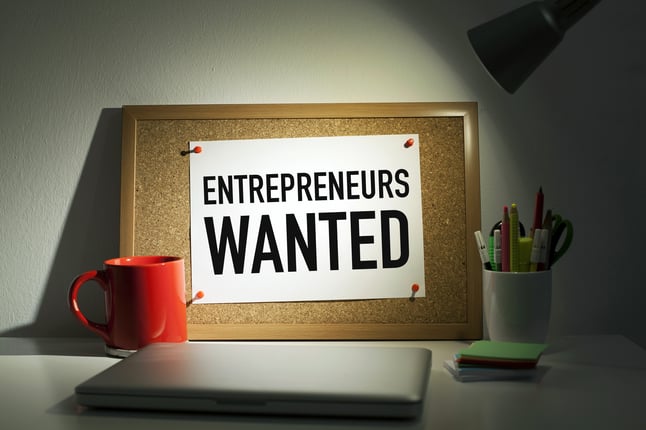 If you're starting to wonder if it's time to sell your business, you're no doubt wrestling with a big decision. Do you liquidate the business or attempt to sell it? In past years, while the economic landscape was weaker than it is today, it was difficult to sell anything--even a successful business. But all of that is changing.
The New York Times reports that there is a growing trend of entrepreneurs that prefer to buy a small business rather than starting one themselves.
Why would somebody want to buy your business?
---
Buying a track record.
While there are many reasons why someone would prefer to a buy a business versus building their own, most simply boil down to mitigating risk.
When buying a business, there's likely an established customer base, brand awareness, established infrastructure – including inventory and other assets, but most importantly, there's a track record.
For example, if your business has been around for the past 10 years, that means you made it through the recession of 2008--and that marks a strong business.
Investing their time wisely.
While all businesses require an investment of time, the time investment in an established business is a much surer bet. They already have a profitable business--their time is then spent maintaining that engine, and growing it further to maximize their investment.
Compare that to an entrepreneur starting a completely new business – long hours, little pay, and no assurance that any of it will pay off.
Securing favorable financing.
From a financing perspective, money is easier to borrow now than it has been in past years. But even still, accessing financing to purchase a business with a proven track record is far easier than securing a loan to start a business from scratch--less risk for the lender also means better rates for the entrepreneur.
---
Selling your business in a competitive climate
In today's competitive climate buyers are shopping around for the most attractive business. And they are going to be doing their due diligence--well.
Potential buyers will want to understand why you're selling in the first place. Is a big box chain moving in right next door in 6 months – one that could crush the business?
They will also want to look at your past discretionary income, the businesses taxes, the reputation in the community, etc.
Consequently, completing a sale will take several months, but if you can make it easy for the buyer with good records and a little preparation, you can ensure that your business is very appealing.
If you like the number you see, then it may be time to start the conversation. Contact us today and let's get to know one another.
---