Strategic Partners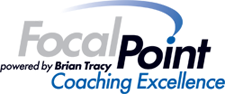 Focal Point Business Coaching of Pennsylvania works with Business owners who want MORE out of their Business, More Profits, More Revenue, More Time, More Control, More Freedom and the Ability to Exit out on THEIR terms. We do this by providing one on one coaching month by month getting you and your business operating at the level you need for the results you want.

At Stark Financial Group, we strive to help individuals, families and small businesses in the creation of wealth, maximization of protection and minimization of risk. People tend to lose more wealth than they will ever accumulate due to inconsistencies in the micro decision making process. The negative effects to one's income include taxes, debt, interest, fees and premiums, which put overwhelming stress on cash flow, leading to costly inefficiencies. The small amount of income that is ultimately leftover is then used for savings and lifestyle.
The Stark Experience strives to reduce or eliminate these unnecessary costs and re-capture those lost, hard-earned dollars. After implementing various recovery methods you are able to then redeploy your found money in ways to increase savings and lifestyle. The recovery strategy we utilize is called a holistic or macro approach that aims to maximize protection and wealth overtime, while lowering risk
Stark Financial Group is employs a modern and forward thinking approach to macro financial planning which continually looks for ways to improve the financial outlook for our clients.
---